Autumn 2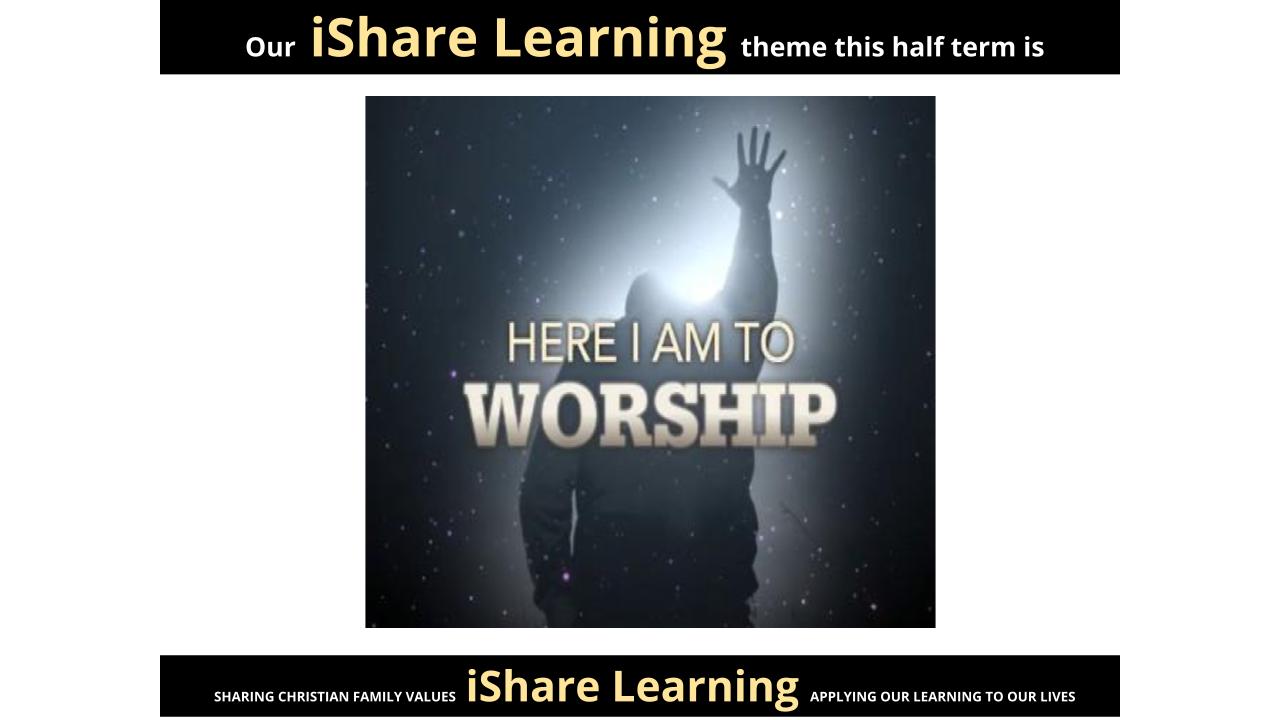 Supporting Bible Verse
Worship the Lord with gladness; come before him with joyful songs. Know that the Lord is God. It is he who made us, and we are his. Psalm 100 vv2-3 (NIV)
Objectives
God made us to worship Him and sing his praises, just like the angels who came to worship baby Jesus!
God is an amazing creator and saviour and he deserves all our worship.
We are 'designed' to worship; if we don't worship God, we can get distracted into worshipping other things.
Worship can be silent, noisy, on our own or with others, in church, in school or at home – the important thing is that do praise and thank God in our lives for all he is and all he does.