PTA March Update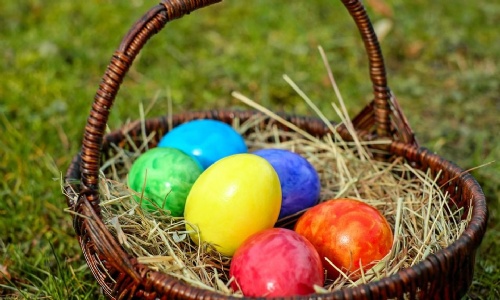 Second hand uniform sales and Easter Egg Hunt coming up...
Second Hand Uniform Sales
We are holding second hand uniform sales after school on the following dates:
Friday 11th March @ Infants from 3pm
Friday 25th March @ Juniors from 3.15pm
We have lots of uniform available in a range of sizes so please bring along cash, we can also take card payments.
Easter Egg Hunt and Nature Afternoon - Save the Date
Saturday 26 March from 2 - 4pm at the Infants site
Our annual Easter Egg Hunt around The Groves is back!
This year the event will include our legendary Egg Hunt (with an egg prize for all!), along with refreshments, craft and nature activities at the infant site. Please do join us of you can - more information to follow.
Houses in Groves, Volunteers and Socks needed!
Houses - If you live fairly close to the Infant site (Groves area) and would be willing to have a clue outside your house for the Egg Hunt on 26th March (just a board with a picture on it) please email ccnm.pta@hotmail.com
Volunteers - If you are free to help out on 26 March anytime between 1.30 - 4.30pm please email ccnm.pta@hotmail.com
Socks - we are running a sock based craft activity on 26th March.Clear out those drawers and leave spare socks with either office. Socks need to be a non dark colour and have no holes - small/large and odd/pairs all fine!
Next PTA meeting
Our next meeting will be a Zoom meeting on Monday 7th March at 8pm. ALL are welcome to please do come along if you can and help us plan exciting activities for the summer term. Link to follow.