Weekly Bulletin - Friday 7th January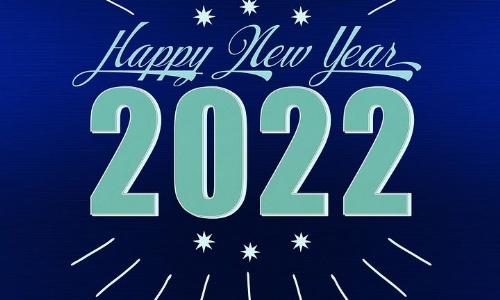 At the start of the new year, we have been focusing on resolutions. Ask your children about the challenges they have been set.
It has been lovely to return to school and see so many children able to return. I know that, sadly, many of you, have had a holiday that has been affected by COVID, but thank you for all your testing and care you have taken to identify any infection before return.
As it is the start of the new year, we have been focusing on resolutions. Many of your children will be able to tell you about the challenges they have been set with regards to their handwriting and presentation. I have already been impressed by what they can achieve when they set out to do their very best. We also want to make this a year of reading, both for enjoyment and to expand all our horizons. We are encouraging the adults around the school to share books they have been reading and posters are appearing by people's desks.
This week, I have discovered a new author: Smriti Halls. She creates fun, eye-catching, yet thought provoking picture books which explore themes of diversity, coping with challenging situations and ethical issues. In assembly today, I shared Rain before Rainbows with the Infants and Elephant in my Kitchen with the Juniors. Next week we will be asking children to share their book recommendations. Do chat at the weekend about books you have enjoyed.
Timescale for Appointment of New Headteacher
A number of parents have been asking about the timescale for the appointment of the new headteacher. The governors are currently drawing up the advertisement and the application pack. They will publish this in a fortnight's time. They will be inviting candidates to tour the school and to submit applications with a view to interview in March and to appoint by Easter. This would mean there was still a full term for a thorough handover before the summer holidays. They are keen to keep parents in the loop and have created a Communications Committee who will feedback periodically via the bulletin.
Online Safety Talk - Tuesday 11th January @ 5p.m.
Next Tuesday, at 5 p.m., Peter Cowley, the Lead Adviser for Online Services and Safety for Kingston and Richmond councils, will be doing a virtual online safety talk for parents. We know that many children received technology at Christmas and this talk will help parents support their children in using that safely. These have proved popular in the past and we would encourage all parents to attend. Login details have been sent to parents.
Smartwatches
Please can we remind you that children should not wear smartwatches to school. We have had several incidents of children sending messages during lessons.
Year 3/4 Choir
Year 3 and 4 members of the choir will be performing at the Rose Theatre Cluster concert on Friday 4th February. The performance, which parents will need to buy tickets for, is usually during the afternoon. As soon as we have further details and the tickets are on sale, we will let you know, but please keep the date free.
Kingston Council wants to hear from young people on designs for the new leisure centre
AfC have asked us to send out the attached letter to enable parents/carers to encourage and support your children giving their views on a new community leisure centre and public space on the Kingfisher site in Kingston town centre. The deadline for responses is Sunday 16 January.
Reminder – Primary School Applications
For any parents making primary school applications for September 2022 entry, you can apply online here. The closing date for applications is 15 January 2022. You must submit your application and any supplementary information forms by this date. We are offering a final tour at 9:30am on 14 January 2022. Please contact the office to book a place.
Closing date for Nursery Applications 2022
Please note that the closing date for Nursery applications is Friday, 4th March 2022. We are offering tours at 9:30am on 17 & 31 January and 21 February 2022. Please contact the office to book a place.
I wish you all a very happy New Year.
Tabitha White
Headteacher
Key Dates - Spring 2022
Monday 17th - Friday 28th January - Y5 Bikeability
Monday 24th January - Y2 Great Fire of London Workshops
Friday 4th February - Y3/4 Choir Cluster Concert at Rose Theatre