Weekly Parent Update - Friday 8th September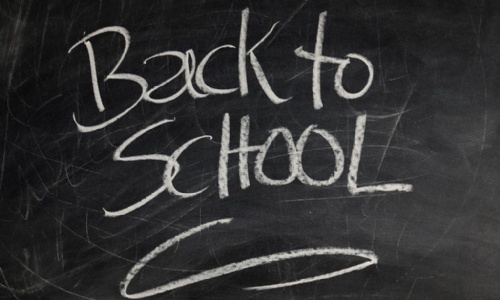 A big welcome back to all our children and families after the summer break.
Weekly Update from Mr Meehan
A big welcome back to all our children and families after the summer break. I hope you've had some great times of holidaying either at home or away and made some good memories together. We are all set for another great year at Christ Church!
It's always a big adjustment starting all over again in September, but it has been wonderful to see how quickly our children have settled back in, learning new routines and making new relationships. In our busy school, there is much to look forward to over the term ahead, and I am looking forward to seeing what each child can achieve over this year. It's also been good to see so many children coming into school, looking smart and ready in their crisp school uniform - please keep it up over the term! We were also one of the top Kingston schools last year for attendance, so let's keep up our good habits of attendance and punctuality.
It was great to hear so many good news stories of our first 'Pupils of the Week' today in collective worship (see below). This will begin also for our new reception pupils in a couple of weeks.
This week, we have started talking about our new 'Ways to Be'; these are our new school expectations, replacing our 'Golden Rules', that the Pupil Leadership Team helped us work on during last term. Our CCNM 'Ways to Be' are:
Be Kind
Be Safe
Be Respectful
Be Your Best
As we focus on those in the weeks and months to come, we know this will help us all in our school vision of 'becoming the people that God made us to be'. Our first iShare Learning theme of the new school year is Respect for All, with a focus on this Bible verse: 'Treat others as you want them to treat you' (Matthew 7v12).
Enjoy the sunny weekend (thankfully it is due to cool down a bit early next week!).
Our School Updates for Parents
Opportunity to join our team!
We are currently advertising for a new staff member to join our school office team. Please see the advert here. The deadline for applications is Monday 18th September at 12noon. If this may be of interest, or you have questions, please speak to Ian Duncan, our School Business Manager in the first instance.
New school times
Thank you for your cooperation as we have got used to our new school times this week, outlined below again for everyone's reference:
Infants - 8.35am - 3.05pm
Juniors - 8.45am - 3.20pm
Gate opening and closing times:
8.30am for the infant site, to allow time to get in and get all our little ones settled for the 8.35-8.45 registration period (gate closes at 8.45am)

8.40am for the outer gate at the juniors, with the inner gate opening at 8.45am, for our 8.45-8.55 registration period (gate closes at 8.55am). Children should not arrive before 8:40 a.m. (unless they have a club or group) as they will not be supervised until 8:40am. Please ensure your children do not play around any parked cars in this area.
Clubs
All clubs start next week and the following clubs still have spaces:
Chess

Pop and Rock

Dance

Junior Drama

Spanish
Details of how to book for these external clubs are on the club timetable on our website.
For the school led clubs below, payment can be made on ParentMail (not Arbor as these payments were set up last term)
Good News Club

Y5&6 Netball

Y5&6 Football

Bronze recorders

Y6 Handbells

Y5 Handbells

Y2 Choir
Pupil Medication
As we start the new school year, please remember to hand in to the school office any inhalers/medication that your child may need during the school day.
Arbor - Up to date information for your child
If you have not already done so, please can parents/carers log in to the Arbor app and check that we have the correct information for your child, particularly for medical conditions and dietary requirements. Please note, clubs will not appear on Arbor yet as these were booked through ParentMail last term.
Wider Community Updates
Free Hockey Trial Sessions
The Old Kingstonian HC is a small, local hockey club with both junior and senior members. They are offering free trials this autumn for children from Reception age onwards and have sent the attached poster with further information and how to book.
First Class Learning Maths and English - New Malden Library
We have been sent the attached flyer to introduce the First Class Learning Centre Study Centre, which is running very successfully in New Malden Library. Currently there is an early bird offer & free assessment available. They currently have many students from various age groups. First Class Learning (FCL) is a well-established nationwide network of after-school Study Centres offering support in Maths and English to pupils from early years through to GCSE. The First Class Learning study programmes have been developed in the UK to address the learning outcomes of the National Curriculum. Students follow individualised courses of study appropriate to their needs and ability, and always relevant to schoolwork.
Kingston Adult Education Courses
Please see the attached Community Learning newsletter from Kingston Adult Education for details of their Wellbeing courses starting in September 2023.
Key School Dates
Tuesday 19th September – Fox class trip to Pizza Express

Friday 22nd September – Y1 Trip to the Natural History Museum

Monday 25th & 26th September – Junior Road Watch

Wednesday 27th – Friday 29th September – Y5 Trip to Carroty Wood

Wednesday 27th September – Infant Nasal Flu Immunisations

Tuesday 3rd October – Hedgehog class trip to Pizza Express

Wednesday 4th October – Junior Nasal Flu Immunisations

Friday 6th October – Harvest Service

Monday 16th – Friday 20th October – Chums Week

Wednesday 18th – Thursday 19th October – Parents' Evening

Monday 23rd – Friday 27th October – Half Term

Wednesday 8th November – Reception – Y6 Individual Photographs

Thursday 9th November – Leopard Class Worship @ 2:45pm

Friday 10th November – Soloists Concert @ 9am

Monday 13th – Friday 17th November – Anti-Bullying Week

Monday 13th November – Y1 Pollock's Toy Museum Workshop

Thursday 23rd November – Learning Look @ 4:30-5:30pm

Saturday 25th November – PTA Christmas Fair

Monday 27th November – Friday 1st December – Wellbeing Week

Thursday 30th November – Antelope Class Worship @ 2:45pm

Monday 4th December – Y5 Greek Workshop (pm)

Monday 11th – Friday 15th December – Chums Week

Tuesday 12th December - Junior Christmas Production @ 4pm

Wednesday 13th December – Junior Christmas Production @ 6pm

Thursday 14th December – Reception Nativity @ 9am

Wednesday 20th December – Church Service @ 9:45am

Wednesday 20th December – Term finishes @ 1:05p.m. (infants), 1:20 p.m. (juniors) and Connect 5:15 p.m.

Thursday 21st December – INSET Day (School closed to pupils)

Friday 22nd December – Friday 5th January – Christmas Holiday

Monday 8th January – INSET Day (School closed to pupils)

Tuesday 9th January – Pupils return to school